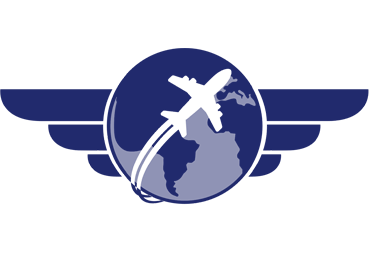 K.I.S.S from CSSCT : A vos protocoles sanitaires !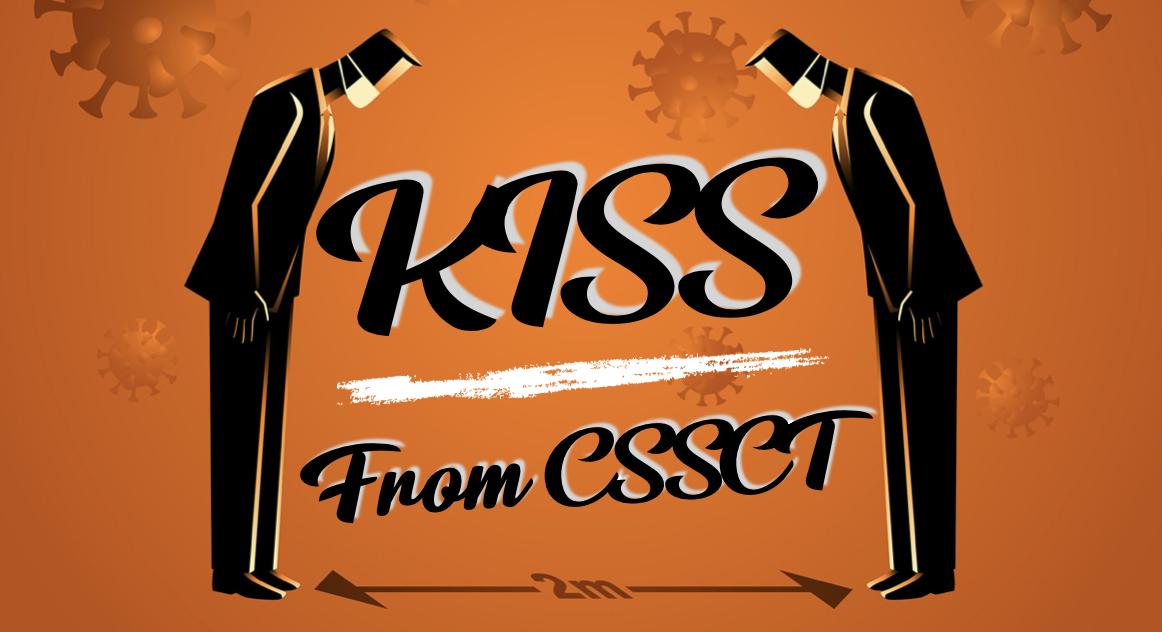 KISS from CSSCT
Keep It Safe and Simple
Episode 3
Infos à gogo sur les mesures contre la Coco (Vid-19)
Du protocole, en voulez-vous, en voilà ! Au 1er septembre, les protocoles des mesures adaptatives à la Covid-19 ont été mises à jour, ça méritait un K.I.S.S. On a résumé mais accrochez-vous quand même, car c'est un peu, comment dire…
Et pour les mesures au plus proche de vous, de nous, allez directement au point 5.
---
- EVOLUTION DE LA RÉGLEMENTATION GOUVERNEMENTALE ET IMPACTS À AIR FRANCE
LES MESURES DE PROTECTION DES SALARIÉS
1- Port du masque
Suite à l'actualisation des connaissances scientifiques sur la transmission du virus par aérosols et compte tenu des recommandations du HCSP en date du 28 août 2020 :
le port du masque devient obligatoire et systématique au sein des entreprises dans les lieux collectifs clos à compter du 1er septembre, y compris dans les open spaces.
Il est associé au respect d'une distance physique d'au moins un mètre entre les personnes, de l'hygiène des mains, des gestes barrières, ainsi que du nettoyage, de la ventilation, de l'aération des locaux et la gestion des flux de personnes. Seuls les bureaux individuels constituent une exception.
Et comme la DO c'est en somme un très grand lieu clos, on porte le masque partout et ce sera plus simple !
Chef, je peux retirer temporairement mon masque ?
"Il est possible de retirer temporairement son masque à certains moments, dès lors qu'un certain nombre de mesures sont prises, par exemple l'existence d'une extraction d'air fonctionnelle ou d'une ventilation ou aération adaptée." Le nombre de ces mesures peut être réduit dans les zones de circulation faible ou modérée du virus dans le respect de conditions :
Comme Roissy est en zone « rouge » en raison de la circulation active du virus : la faculté de déroger au port permanent du masque ne sera possible que dans les locaux bénéficiant d'une ventilation mécanique et garantissant aux personnes un espace de 4 m2 (par exemple, moins de 25 personnes pour un espace de 100 m2 ).
2- La bataille du masque grand public versus masque chirurgical
Le masque étant désormais classifié comme un EPI (Equipement de Protection Individuelle), impliquant réglementairement la responsabilité de l'employeur pour la fourniture, la garantie du port et le nettoyage.
And the winner is ? Le type de masque sera :
Les masques chirurgicaux pour 100% des salariés - clairement plus simple et d'un aspect financier plus judicieux. Inutile de rappeler que le port du masque est obligatoire pour les personnels en contact avec les clients DONC les PN, bon on le dit quand même...
3- Règles relatives au télétravail
Selon le protocole gouvernemental, le télétravail reste préconisé quand il peut être mis en œuvre dans les zones de circulation active du virus (cas de l'Ile de France).
---
- DÉCRET PERSONNES VULNÉRABLES COVID19
C'est l'info essentielle à retenir du bidule, on la mettra donc en rouge et en gras :
A compter du 1er septembre 2020, les personnes « partageant le domicile d'une personne vulnérable » ne peuvent désormais plus bénéficier du dispositif d'activité ou chômage partiel.
Les personnes les plus vulnérables peuvent continuer à bénéficier du dispositif d'activité partielle sur prescription de leur médecin si leur activité n'est pas compatible avec le télétravail. Entrent dans cette catégorie les personnes répondant aux critères suivants :
Être atteint de cancer évolutif sous traitement (hors hormonothérapie);
Être atteint d'une immunodépression congénitale ou acquise : – médicamenteuse : chimiothérapie anticancéreuse, traitement immunosuppresseur, biothérapie et/ou corticothérapie à dose immunosuppressive ; – infection à VIH non contrôlée ou avec des CD4 < 200/mm3 ; – consécutive à une greffe d'organe solide ou de cellules souches hématopoïétiques ; – liée à une hémopathie maligne en cours de traitement ;
Être âgé de 65 ans ou plus et avoir un diabète associé à une obésité ou des complications micro ou macrovasculaires ;
Être dialysé ou présenter une insuffisance rénale chronique sévère.
Les documents sont mis à jour sous EasyRH et Médialib. Les PNC qui actuellement bénéficient de l'activité partielle dans le précédent dispositif ont été et seront contactés.
Vous avez tenu jusqu'ici, et bien ce n'est pas fini !
---
- GARDE D'ENFANTS EN CAS DE FERMETURE D'ECOLE, CLASSE, CRECHE...
A compter du 1er septembre 2020, les salariés ne pouvant télétravailler et contraints de garder chez eux leur enfant de moins de 16 ans en raison de la fermeture de la crèche, école ou collège ou lorsque leurs enfants sont identifiés par l'Assurance Maladie comme étant cas-contact de personnes infectées pourront être placés en activité partielle 100% à la condition de :
remplir l'attestation sur l'honneur établissant qu'aucun des adultes présents au domicile ne peut exercer son activité en télétravail et que le salarié est le seul parent bénéficiant de la mesure de chômage partiel pour fermeture de l'école/crèche
fournir un justificatif de l'établissement attestant soit de la fermeture de l'accueil, soit de la situation de cas contact de l'enfant.
TOUTEFOIS, si ces conditions ne sont pas remplies, les salariés devront poser des jours de congés, repos ou demander un congé sans solde.
Comment faire ?
Si vous avez une activité programmée, prévenir l'entreprise de votre absence selon les modalités suivantes :
Transmission dès que possible et a minima la veille de l'activité programmée de l'attestation de l'établissement dûment renseignée et l'attestation sur l'honneur via EasyRH « Je transmets mes justificatifs ». ==> Type de document : CORONAVIRUS : Attestation sur l'honneur pour enfant confiné
Cette attestation est également disponible au téléchargement (format PDF) au bas de notre publication.
Dans l'attestation sur l'honneur, vous devez indiquer la date de début de votre absence et le nombre de jours d'absence limitée par période de 15 jours. Vous serez ainsi placé-e en activité partielle totale sur cette période (pas d'activité sol/vol).
Il n'est pas nécessaire pour le PNC d'informer de son absence via le serveur vocal étant donné qu'il ne s'agit pas d'un arrêt maladie.
La production et les RH sont informés instantanément et simultanément dès la transmission des justificatifs. #action/réaction.
Toute prolongation d'absence pour garde d'enfant au-delà de la période demandée devra faire l'objet d'une nouvelle demande (avec les mêmes justificatifs - bis repetita).
A NOTER : prise en compte de l'activité partielle avec effet rétroactif au 1er Septembre.
---
- QUOI DE NEUF EN SST (Santé Sécurité au Travail) ?
1- Accident du travail :
Le contexte actuel n'est pas représentatif. Les 3 catégories principales d'accidents sont toujours : otalgies, TMS, chutes de plain-pieds.
Accidents avant rotation : accidents de voiture, chutes, otalgies en montant au terrain en avion..
Les commissaires ont réitéré leur demande concernant la mise en place d'un serveur interactif dans le cas d'un retard avant un briefing.
Réponse : toujours en réflexion
(dédicace à Becky "faites l'étoile") pour découvrir cliquer ICI
" Tapez 2, si vous avez tapé 1 et que vous vouliez taper 3 puis faites l'étoile"
2- Masques :
Depuis le 8 Septembre, les masques nécessaires à la deuxième partie de mission sont chargés à bord (depuis toutes les bases à l'exception de Papeete) : plus besoin de courir récupérer l'enveloppe chez le cadre. Quant aux masques nécessaires à la première partie de mission, ils sont toujours à récupérer par les CCP/CC selon le mode choisi par les bases (EPIMAT, banque PN, etc).
=> NEWS : Suite aux Rex PNC, changement de masques chirurgicaux. Les nouveaux masques auront une face bleue ; en attendant on écoulera les blancs via les EPIMAT.
- Les masques FFP2 sont réservés aux personnels soignants en France. Il n'y aura donc pas de dotation FFP2 pour les PN (jusqu'à ce qu'un jour on nous dise tout le contraire, on commence à avoir l'habitude).
*** Aucune restriction pour le port du masque à bord. Il est obligatoire à l'exception d'un client atteint d'un handicap. La direction devrait apporter cette précision notamment sur le mémo Sûreté 20.03. A vérifier...
3- Fiches sanitaires :
Les fiches doivent être récupérées par l'agent sol de départ. En cas de refus de l'agent ou non conformité, faire un Cabin report. => Dossiers de vol mis à jour.
Des enveloppes KRAFT (pour récolter les fiches sanitaires) sont mises à disposition dans les voitures ou armoires DOC
Digitalisation ou bien le "Anne, ma soeur Anne ne vois tu rien venir ? " :
L'entreprise tourne en rond à base de "réunionnites" aigües (= mal typiquement français dont le vaccin n'est pas non plus en vente… too bad). En bref, ça n'avance pas, toujours pas de fiches sanitaires sous format numérique en vue.
#ByeByeEcologie, #ByeByeMesuresDeDistanciation
Mais on est sauvé : une trentaine de stylos sera mise à disposition des PAX (plus besoin de prêter le vôtre - et à ne surtout pas récupérer, mais on vous laisse juge quant à la pertinence de la mesure).
Seront chargés à bord autour du 22 Septembre (problème d'approvisionnement).
4- Projet concernant les populations safety sensitive
= Détection de Substances C.A.C.A.O en France (Cannabis, Alcool, Opiacés, Amphétamines, Cocaïne)
On vous en parlait dans l'Hebdo du (dé)confiné N°3 paru le 11 mai
=> Mise en œuvre du projet seulement à compter du 14 Février 2021
Une IMMO devrait être positionnée sur le planning des PNC pour un e-learning.
Une grosse campagne d'information devra indiquer aux PNC ce qui changera à cette date car tous les PN n'auront pas réalisé leur e-learning.
Tous les pays ne vont pas tester le même nombre de substances psychoactives.
Ex : En France, 5 substances vont être testées mais en Allemagne cela pourrait
être 60 !!!!!
A NOTER : Plusieurs Interrogations de vos commissaires CSSCT, notamment celles liées aux prises de médicaments pouvant contenir des substances psychoactives (dosage des médicaments, le temps d'élimination du dit médicament, etc) sont toujours en attente de réponse.
==== > Rappel 3 cas de contrôles possibles pour le PN :
En cas d'accident ou incident grave,
En cas de suspicion, il pourrait y avoir un test lancé par un membre de la chaîne managériale.
Contrôle aléatoire réalisé par la GTA ou équivalent localement
Par qui s'effectueront ces tests ? Dans l'idéal par un organisme extérieur mais possible que ce soit un autotest en présence du manager...
La CSSCT a demandé une réunion sur le sujet en fin d'année ou Janvier de l'année
prochaine.
Pour télécharger Modéle attestation sur l'honneur pour enfant confiné septembre 2020 PDF