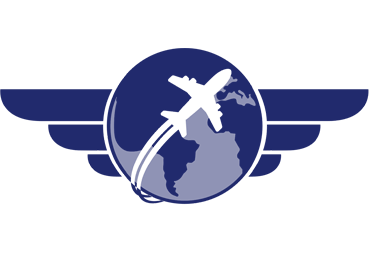 K.I.S.S from CSSCT: Les Mystères de Pékin !
KISS from CSSCT
Keep It Safe and Simple
Episode 2 : Les mystères de Pékin
En Chine, on ne joue pas (ou plus) avec les mesures sanitaires. Les vols PVG et PEK reprennent (cf publication K.I.S.S du 14 août), et en terme de spécificités, on bat les records.
Attention de ne rien oublier!
Traitement vols PEK :
Remplissage limité à 75% de l'avion.
SMS en amont du vol à l'attention du CCP afin de récupérer l'enveloppe thermo-scans et les combinaisons (=> 4 Thermo-scans pour le vol).
PORT DU MASQUE, DES GANTS ET DE LA VISIÈRE OBLIGATOIRE à l'ouverture des portes à PVG/PEK et en présence des clients (NDLR : synonyme de tout le temps !!!).
NB : Visière à récupérer aux EPIMAT à côté de la dépose bagage. ATTENTION : port en dehors des phases où la SV déconseille son utilisation évidemment
Mise en place en début de vol dans chaque zone PNC d'une poubelle dédiée aux masques, gants et lingettes désinfectantes.
Pas de zoning étanche et défini, mais une limitation de circulation des PAX dans les galleys et des PAX/PN entre cabines avant et arrière.
Durant les check toilettes, toutes les 15 min, utilisation du spray désinfectant présent dans le kit propreté de chaque toilette.
** de tous les PN une fois pendant le vol, la valeur individuelle mesurée sera reportée sur la DG.
** de l'ensemble des clients une fois pendant le vol, heure notée sur la DG (avec confirmation de l'absence de symptômes).
SUSPICION DE PAX COVID:
Installation dans la zone arrière dédiée (comme sur tous les autres vols ). Les PNC qui interagissent avec celui-ci devront porter la combinaison intégrale (2 exemplaires fournis avec les thermo-scans : on est donc vigilant à désigner un PNC par garde pour ne pas s'échanger la combi!). La combinaison devra être portée par ce ou ces PNC à l'ouverture des portes en Chine.
The cherry on the cake ???
Les autorités Chinoises sont susceptibles d'interroger les clients lors de formalités sur les modalités du vol.
L'Histoite ne dit pas les sanctions encourues par l'Entreprise...